The Pace name has been in the cork business for over 40 years. Pace is a third generation company that has been actively involved with global marketing and selling worldwide since the 1920s. We are one of the largest suppliers of cork products to the wine and liquor industries, cosmetic companies, makers of specialty foods, glass companies, flooring companies, and the fishing tackle industry. Cork is a natural product with great customer acceptance in our environmentally concerned society.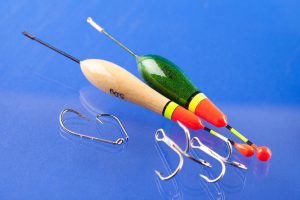 We have developed custom packaging closures and premium gift items for many of the major U.S. liquor companies, including Jack Daniel's, Seagram Americas, Brown-Forman Beverage, Patron, and Diageo, just to name a few. We have been instrumental in developing cork flooring as soundproofing for the building industry. We have worked closely with the fishing tackle industry to supply its cork needs. We have researched and developed special cork stoppers for the cosmetic, specialty foods, and giftware markets.
Our customers include companies from the United States, Europe, Mexico, the Caribbean, and Central and South America, including Jim Beam, Don Julio, Pernod Ricard, Jose Cuervo, Buffalo Trace, and many others. In addition to liquor companies, Pace works with businesses such as General Motors, Rockwell International, and Darden Restaurants.
Many of the bartop corks you see in the market today are supplied by Pace. For an example, take a look at the Blanton Jockey Horse Bartop, which is used for a premium bourbon marketed throughout the world. Other examples include bartops sold to Patron, Milagro, and Tequila del Senor Tequilas, Angostura, Matusalem, and Bambu Rums, and many, many others.
The corks are manufactured in Portugal and are of excellent quality. The wood tops and plastic tops used with the cork stoppers come from several locations including Sweden, Italy, and China. We supply our corks to the U.S., Mexico, and throughout the Caribbean, South America, and Europe.
In addition to items made from natural cork, Pace and its team source unique products for any industry and can custom make any idea you have. Some items include synthetic corks, cloth, leather, and cork bags, leather labels, wooden boxes, metal tins, glassware, wood items, PVC/Tin/Polylaminate capsules, and Aluminum ROPP.
Our Sales and Marketing Team: Our sales and marketing team is very experienced and knowledgeable in this field and would be pleased to work with your company. Please contact us with your inquiries.
This post is also available in: Spanish