Other Products Including Synthetic Cork
In addition to items made from natural and composition cork, Pace and its team provide unique products for any industry and can custom make almost anything.
Pace supplies synthetic cork stoppers to companies who want to use them instead of natural corks. Our synthetic corks are made in Europe and are of high quality. We can manufacture any size and shape you require.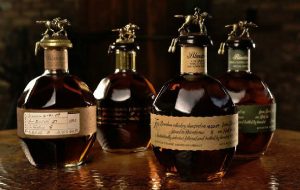 We manufacture many bags and tassels for liquor bottles and cosmetic use. Our bags are custom made in various materials such as cloth, cork, and leather. Some of our bag customers include Crown Royal, Blanton, Caribou, Pappy Van Winkle, and Jim Beam.
We have created wooden boxes, cork boxes, and metal tins to hold liquor bottles and other items. These can be made to your specifications.
We also specialize in PVC, tin, and polylaminate capsules, aluminum ROPP, and metal crowns. Our manufacturer in Austria can produce any of these items according to your unique specifications and designs.
Glass items are also something we can custom create. We have supplied shot glasses to Patron, as well as martini glasses with a pewter stem to Grey Goose Vodka.
Our metal manufacturer can make many items including stainless steel shot glasses, pewter stoppers, whiskey flasks, metal pourers, etc.We supplied Jack Daniels with a metal statue of Jack Daniels with a cork stopper, and to Jagermeister a metal deer head shot glass.We supply very high quality wood tops from Sweden, which include details such as embossing, debossing, or silk-screening. A few examples of these tops are Matusalem Rum, Don Julio, and Angostura Rum.
Please feel free to contact us with your idea to see what we can create for you!
This post is also available in: Spanish